Personal Protection
Your mortgage is likely to be one of the biggest commitments you will make and we would strongly recommend that you consider fully protecting your mortgage against death, critical illness or loss of income through accident, sickness or unemployment where your budget permits.
Protection does not need to cost a fortune and it can give you great peace of mind and financial stability to help you and your family cope should disaster strike.
There are many types of cover available on the market today and some we have listed below. We would, however, always recommend that you speak with a qualified expert advisor, who will be able to assess your individual situation, and advise on the right type of protection products tailored to your particular circumstances.
We work closely with the industry experts and highly recommend speaking to them and listening what they have to say. With your approval, we simply refer you to them and they will look after your protection needs.
They will also explain the benefits of placing policies in trust to ensure that the full benefit upon death would reach your dependants quickly and go to those you want it to go to, without unnecessary delays or by tax or debts having to be paid out of the money that you want your dependants to receive.
For a personalised quote on any of the covers listed below, please contact NEST and we will pair you with the great expert!
We are not authorised to advise on Protection related products but we can refer you to a specialist who can assist you in this area.
Life assurance
Life assurance gives you the comfort of knowing that your loved ones will be provided for should you die. There are many ways to arrange life cover and we can help advise you on the most suitable policy available.
When a life assurance policy is linked to a mortgage it ensures that in the event of death your mortgage will be repaid. This means that your dependants will be left with a mortgage-free roof over their heads. There are two main types of life assurance linked to a mortgage - level term and decreasing term.
Level term assurance provides a set level of cover for the term you choose. Decreasing term assurance covers you for the term you choose, but the level of cover decreases through the term of this policy, usually to coincide with the reducing debt on your mortgage. Decreasing term assurance is normally cheaper per month.
Critical illness cover
A critical illness plan is designed to pay out a lump sum on the diagnosis of certain specified illnesses. It is often 'bolted on' to a life assurance policy as an additional benefit but can also be a standalone plan.
This type of plan is designed for individuals or families, who want a lump sum if they are diagnosed with a serious/critical illness. As an example of where this lump sum could be used is to repay a mortgage, or perhaps help you through a period where you might not be able to work. The lump sum could even be used to pay for any necessary alterations to your home, if you were less mobile than before.
The quality of cover and the illnesses covered can vary significantly between different providers. A critical illness policy can provide other valuable cover such as children's critical illness cover.
Income protection
This type of policy offers borrowers the security of knowing that their essential repayments will be made if they are off work due to an accident or sickness.
For example, if you had an accident and are unable to work for a while, without income protection cover you might have to depend solely on state benefits, which are unlikely to be sufficient to meet your mortgage repayments, let alone helping with any other living costs you may have. Income protection can help as it provides a tax-free monthly payment until you are able to return to work.
As with all insurance policies, conditions and exclusions will apply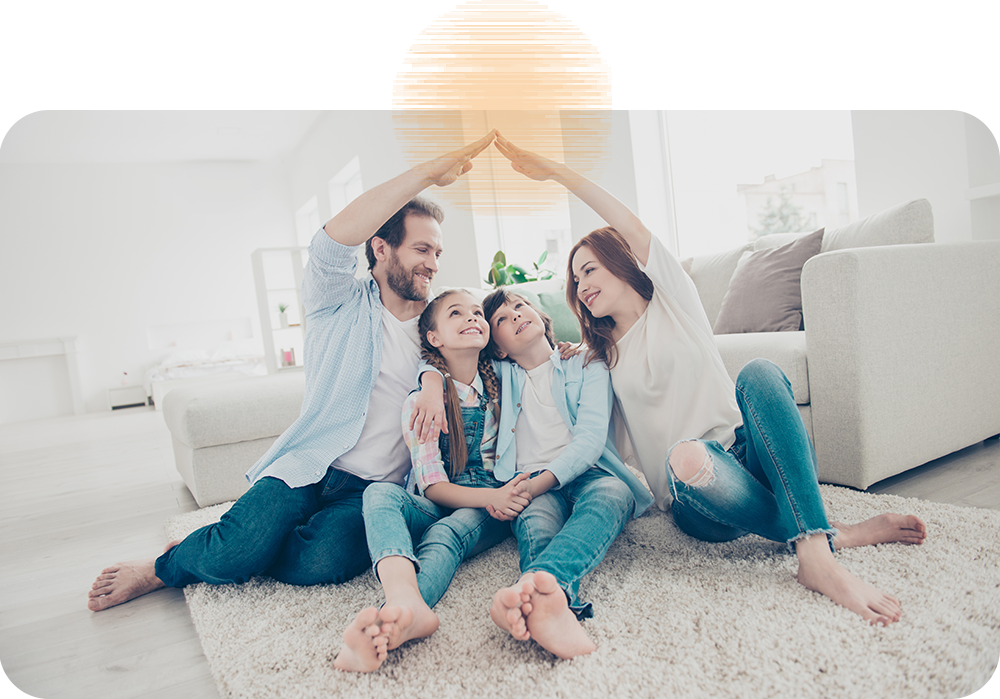 Hi, 100% recommended. Ania was very helpful from the beginning to the completion. She explained everything clearly, great service, super person Thank you so much Ania!

Thank you Ania again for your amazing service. You handled my re-mortgage previously and I had no doubts with returning to you for our house move this year. You filled us with confidence from the first step, even offering your advise on properties we were considering, before we had made a final decision. You shared in our excitement when we had our offer accepted and were with us through the entire process of the purchase. We had complete confidence in you finding the best deal for our mortgage and I would happily recommend your services to any of my family and friends looking to move in the future. Thank you for everything.

As a first time buyer Ania took me through each stage of the process in a kind and reassuring manner, taking the time to give me a full understanding of each stage of the mortgage process. Ania provides a true 5 star service at each stage of the process, her knowledge and professionalism are second to none. I would wholeheartedly recommend Ania & Nest to everyone I know if they were looking at taking out a mortgage. Thanks again Ania.

I thought that buying my first property and applying for a mortage will be difficult, but not with Anna Cooper! I could not imagine more knowledgeable and professional mortgage advisor. She made sure I understood all steps of mortgage application, advised me on all possible options, answered all my questions. I was informed about every stage of my application. I would definitely recommend Anna's services and I can't wait to remortgage and work with Anna again.

Firstly, I would like to start this with a massive thank you to Ania Cooper. Getting a mortgage and moving home can be one of the most challenging experiences, Ania made it a comfortable and pleasant experience. From the start of the process to the end her communication was exceptional and was always fast in her responses. Ania was professional, had a great knowledge and she is committed to offering a great service. My partner and I will not hesitate in recommending Ania going forward and in the future will be using her when we need again. Thank you again Ania!

Absolutely recommended. Ania was helping us from the very beginning to the completion. It's nice to feel that there is someone you can fully rely on in this long and difficult process. As a busy mother, I appreciated the fact that Ania took up all the things and advised me at every stage. Thank you so much Ania!

Hi Guys just wanted to say a huge Thank you for getting our clients to exchange today after all that has happened in this tough time and also with the clients. Thank you for providing a really great and speedy service. Highly recommend you to all of our clients. Thacker & Revitt are really pleased you are on board with us independently. Lots more referrals to come your way.

First of all, it was a pleasure have a business with Anna. I was First time buyer and obviously no knowledge how it workes. Anna was my angel in the dark, honestly. She was so professional and helpful. She guided me through all procedures, explaining the low, find the perfect deal with a mortgage, advice and many many more. I am so happy now with my new flat and thank you Anna for everything you done for me.

I simply must recommend Ania Cooper to anybody who is looking for excellent mortgage broker services. Ania has arranged for our personal residence mortgage when our offer on the house was first accepted. Because of Ania's systematic approach, an eye for detail and long-term strategic thinking everything went smoothly. It was amazing to see her literally throwing herself into the process with an absolute 100% commitment. I guess that would be really easy to do for someone who has such depth of knowledge of the mortgage and protection markets and such great insight. Ania is inspirational, down to earth, engaging, professional and yet personal. As we have come to learn very quickly, to have Ania in our team meant for us to have things done to a very high standard and in a timely manner. With her high work ethics showing all the way through, Ania guided us through a complicated process of acquiring a mortgage right to the completion. What was impossible or hard to achieve for other mortgage brokers that we spoke with, became a reality for us when Ania entered our house purchasing process. There are really no appropriate words to thank her enough for her hard work and commitment to our success. THANK YOU, ANIA!

Profesjonalne podejście do klienta, najpierw dokładna analiza naszych oczekiwań by później indywidualnie dobrać usługę i ofertę pod nasze potrzeby. Bardzo dokładnie i prostym językiem wytłumaczone warunki umowy, dzięki szybkiej reakcji i działaniu Ani dostaliśmy bardzo dobrą ofertę która była dostępna na rynku, Ania zmobilizowała nas do szybkiego kompletowania dokumentów i dzięki niej mając wszystko pod kontrolą ta oferta była dla nas dostępna. Z czystym sumieniem polecam Anię bo jest najlepsza w swoim fachu. Jej profesjonalizm i podejście do klienta jest widoczne już na pierwszym spotkaniu.

We have to say a huge thank you to Ania. Ania was able to find us the right mortgage for us under unique circumstances to get us our dream home. Nothing was too small to ask for her assistance on and I put it down to her efforts on us securing our property. Professionally Ania is dedicated and extremely motivated to succeed for her clients but is also extremely approachable on a personal level. I will be keeping in contact with Ania with future business without a doubt.

I had that pleasure of dealing with Ania twice so far and can honestly say, that will confidently do it again. Ania is not only friendly, helpful and honest person, but most importantly she is very knowledgeable, experienced and always happy to advice and direct. Full professionalism and individual approach to her customers. Thank you Ania!

I highly recommend Anna's services. She is the right person in the right place. Anna is very helpful, kind and patient. She explained everything to us very precisely and helped us make the right decision. She makes buying a house much less stressful experience.

Our mortgage was not straight forward, however, Ania's knowledge of the subject has helped us to secure our first mortgage without any problems. She was very helpful, knowledgeable, friendly, prompt and always above and beyond. Her customer service skills and clear vision of the process were remarkable. We will be definitely returning to Ania when we are due for a re-mortgage, as Ania is certainly a professional in the right place.

Absolutely first class service from Anna Highly recommended and I would never consider using anyone else. Brilliant!

Ania was very helpful from the start to the end. Nothing seemed to be a problem. My partner and I are the first time buyers and it was important to find someone who will guide us all the way through. We've had a few meetings with different mortgage advisors and nobody explained to us everything as good as Ania did. That's why we decided to go ahead with Ania. I highly recommend Ania's service to everyone who is looking to buy a home or remortgage.

I would like to highly recommend Ania's services. It is a reliable company and of course a passionate person who will advise and answer every question. We couldn't get any better advice. We have easily passed a large number of domains thanks to the support of Ania. We highly recommend her.

Anna is very informative, helpful and reassuring. As a first time buyers we had no idea about the whole process. She helped us not only to find the best mortgage deal but also gave us advise about estate agents. She saved our time and money. Thank you. We would definitely recommend her service.

Professional advice, very friendly service, very quick information exchange, answer to every task. Definitely coming back for remortgage.

Ania was extremely helpful and knowledgeable. Ania's professional advice and support has been of the highest standard. I am very happy that I followed her recommendation to remortgage my property instead of staying with my current lender as it saved me a lot of money. I honestly can recommend Ania to anybody who needs great mortgage advisor.

Mortgage advisor you can trust. Ania took care of all the formalities related to our remortgage to the smallest detail. Professionalism in a pleasant atmosphere. I highly recommend her service.
Disclaimer
Think carefully before securing debts against your home. Your home may be repossessed if you do not keep up repayments on your mortgage or any other debt secured on it.
NEST Mortgage and Financial Solutions fees are payable on application. Our typical broker fee is £495, however this may be subject to a change, dependent on your status and circumstances.